Welcome to our "Rewinding Retreat"
08. – 10.09.2023 at Proselinsgården, Bjursås in Falun
www.proselinsgarden.com
The main focus during the weekend is to be with the feminine energy in various ways and to clear our communication centre, the throat chakra.
Our communication centre runs the communication inwards as well as to the outer world. So, to have a beautiful communication with yourself, your intuition, your soul and your heart you need to clear the gateway between the head and the heart. The energy and frequency you vibrate out from your system depend on your well being, so to be able to have clear and beautiful communication with everything around you- you need to start having that with yourself first. To find that deep insight that is waiting inside of you, you need to open up for the nurturing part, your feminine energy which holds the space for you. That loving, caretaking part that nurtures and helps you grow.
During our time together you will open up our senses, be present with your feminine energy – Mother Nature – and a beautiful community! We will eat nurturing food and thank Mother Earth for the summer harvest and connection in different ways with nature, the trees, the wind/air and of course with all the participants. We hold space for you to be fully present in what is assisted by yoga, chanting, frequency meditation and nature.
It's time to feel free of expectations, feel safe, re-wind, accepted and integrate the knowledge that you're already complete. Together with Mother nature we will support each other to embrace all our parts. There's no need to perform, so we will move from doing to being, leaving our head and finding our way back into the body.
If it feels like this is something that resonates with you, we warmly welcome you to a weekend of inner contact and clearing!
Sandra about Mantra & Chanting:
If you're new to chanting and wondering what it is about, I want to share what it means for me: It's not about having a beautiful voice, more about opening up and singing along anyway, or listening or joining in with some humming. For me it is a practice, that is teaching you devotion, trust and how to connect to others and your true self through sound.
Here you get an idea what the days might look like:
Thursday 07.Sep.2023 (optional-donation based)
From 17:30               Arriving/Tea
18:00 – 20:00         Mantra Chanting & Meditation
Friday 08.Sep.2023 (Start actual retreat)
From 17:00              Arriving/Tea
18:00 – 20:00          Opening Circle
Saturday 09.Sep.2023
08:00 – 09:15         Practice (mostly Yoga)
09:30 – 10:30         Breakfast
10:45 – 12:15           Practice in Nature
12:30 – 13:15           Lunch in Silence
13:15 – 14:15            Sharing
14:30 – 15:15           FIKA
15:30 – 17:00          Afternoon Practice & Framing the Day
Sunday 10.Sep.2023
08:00 – 09:15         Practice (mostly Yoga)
09:30 – 10:30         Breakfast
10:45 – 12:15           Practice in Nature
12:30 – 13:15           Lunch
13:15 – 14:00           Afternoon Break – Reflection & Me Time
14:00 – 14:30          FIKA in Silence
14:30 – 16:00          Practice & Closing with Feedback & Reflection
*The times can vary, depending of the group's energies and needs.
What practice with us could look like:
Frequency Meditation, Pranayama, Yin & Ayurvedic Yoga, Intuitive moving to music, Chanting,
Yoga Nidra, Hugging Trees, Silent Walks, Explore Nature, Sharing Circle, Gentle touch (soft, intuitive massage) feel safety
What Me-Time could look like:
Journaling, Reflection, Enjoy the silence in nature by taking a walk, just hang out or chat.
More about us: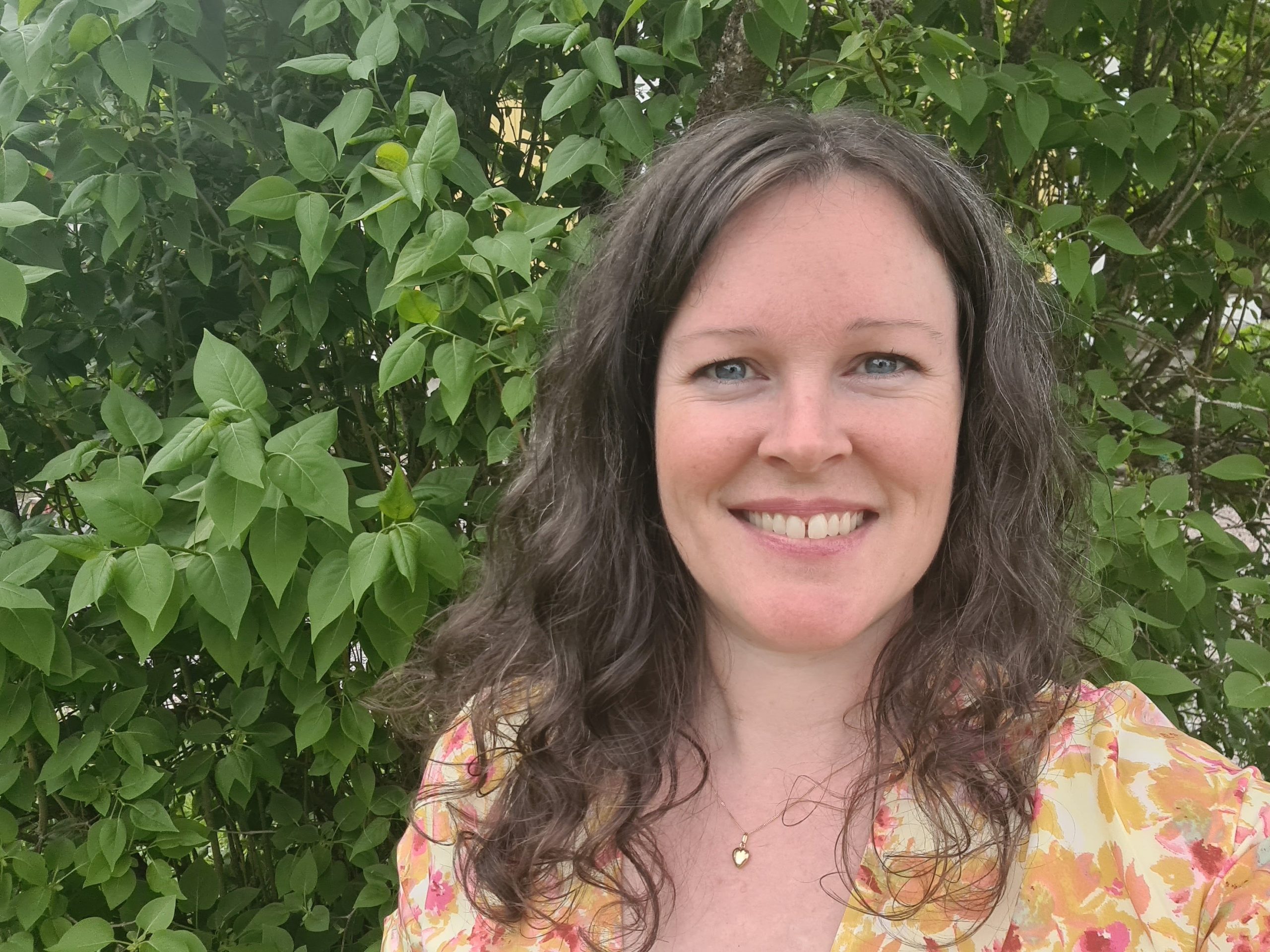 Linda is a trained school teacher that now runs her business Inspiration Linda Andersson full time. A strong inner knowing since childhood that spirituality, the body's ability to heal itself and that there is so much more wisdom around us – than we are being taught in school – has been her guide through life. At the age of 15 she took the first Reiki-healing course and from that deepened her inner work with meditation and spiritual teachings both locally and in India. She is trained as a Reikimaster, accredited Journey Practitioner and an Ayurvedic Yoga Therapist and works mostly with her own meditation, called Frequency Meditation, as a Soulcoach in her Soul Coaching program and in different retreats. She is blessed to work full time with her passion; to help people ascend and listen to their own soul to find their guidance to live life organically, find their inner potential, heal and follow their own truth and life mission. She works both one on one and with groups.
Instagram: @inspirationlindaandersson
Facebook: Inspiration Linda Andersson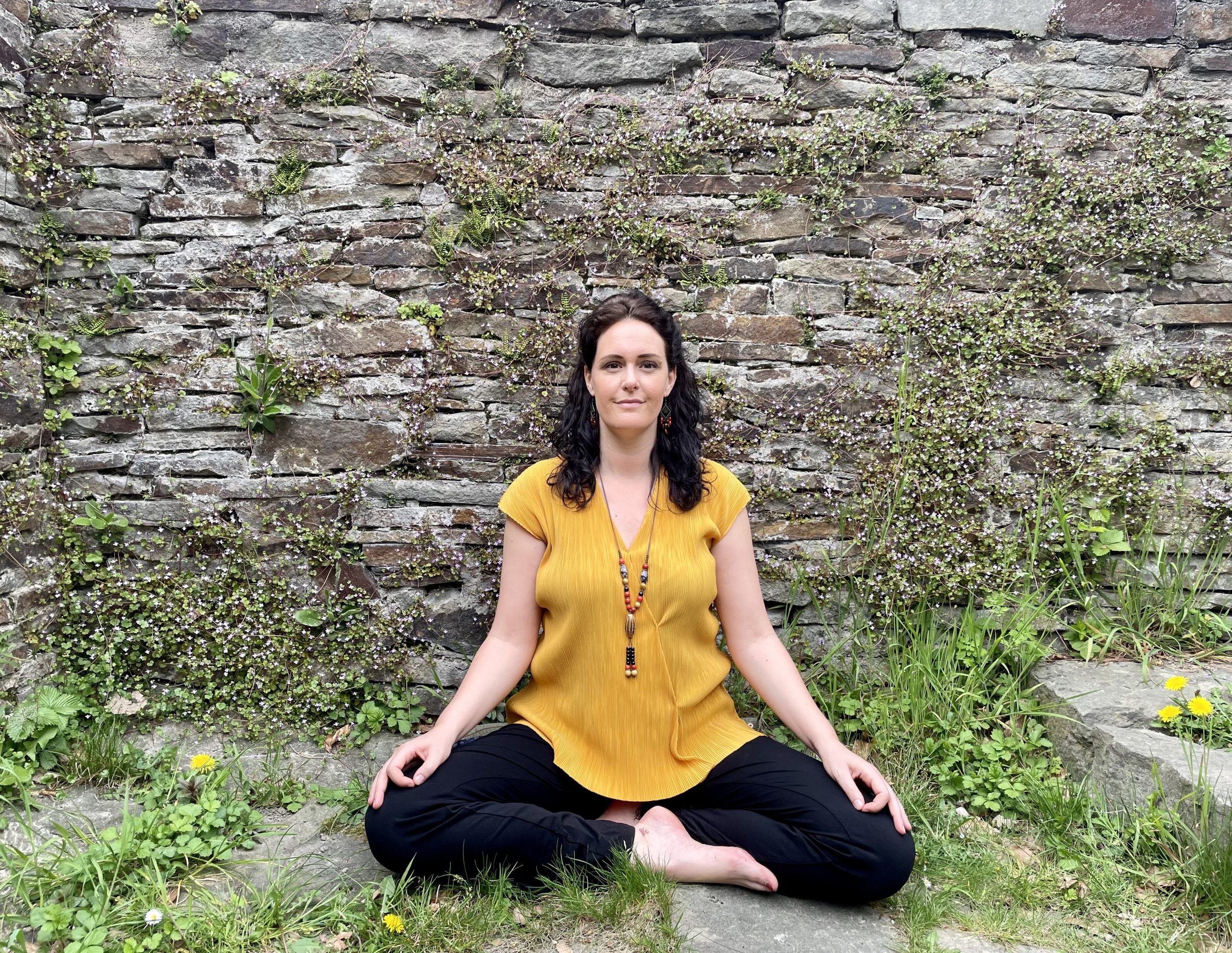 Sandra has been practicing yoga from different traditions and is always fascinated by how versatile yoga is. Through her first yoga teacher training she discovered her love for relaxing yin yoga, holistic hatha yoga and invigorating pranayama. Since her sabbatical in spring 2018, filled with many travels and further training, Sandra has been teaching yoga with great dedication and joy. She has always felt deeply connected to the world of music and discovered Bhakti Yoga and Mantras for herself at an early age. "Spirituality to me means trusting to be held by something higher, which is dormant in all of us." she says. Together with Linda she was part of the Ayurveda Yoga Therapy Training with Janesh Vaidya and his team in Kerala, she has been inspired by how individual yoga can be adapted to the different forces within each of us. "It invigorates me to feel how I can get closer to my essence, my core in the practice, how the mind quiets and the body rediscovers its ability to heal itself."
Instagram: @sandra_om_the_road
Facebook: Sandra Rengel
Sandra is German and the retreat will be held in English. She is very easy to understand and has worked many years in a Swedish company in Germany. So, we help each other with verbal communication – the energy will communicate on its own!
Your investment:
2400 sek. Price includes: All practices and light meals served as breakfast & lunch & with fika-tea and snacks. (Please be aware that dinner and accommodation is not included)
If you like to stay over at Proselinsgården with Sandra and Linda the price is 350 kr/night.
Bring your own bed linen and towels, please be aware that dinner is not included in the retreat.
For more info and impressions: www.proselinsgarden.com
Packing list:
Yoga Mat
Blanket for Yoga and Meditation Practice
Other props to make you comfortable (favourite pillow)Comfortable and warm clothing (also clothes for outside activities)
Journal/Notebook and a pen
Water bottle
So, if you are in, please email to Linda and secure your spot:
inspirationlindaandersson@gmail.com
If you have questions about Mantra, Chanting and Yoga feel free to email Sandra:
s.rengel@gmx.de
We look forward spending time with you and create a beautiful space together!
Linda & Sandra